Spring Market 2017
Modern Classics Redefined
Wed, Apr 19th | 9AM to 6PM

Decorative Center Houston 2017 Spring Market theme Modern Classics Redefined honors classic designs, legendary, designers, product makers, that have paved the way for interior design today. As we move forward in design we pay tribute to the past to create a beautiful mix between the classic and the modern.
For one day only, the event introduces the latest offerings from among 1,200 product lines represented by 40 showroom manufacturers. With many showrooms debuting a range of luxury furnishings and interiors crafted by today's innovative designers and product makers. A comprehensive series of programs and events featuring leading  publications, editors and taste-makers provide information and education for the design community.
For complete Keynote, Showroom Program, Open House and Product News info, check-out DCH's Resource Newsletter.
CLICK HERE TO REGISTER FOR KEYNOTES, KEYNOTE RECEPTIONS & SHOWROOM PROGRAMS.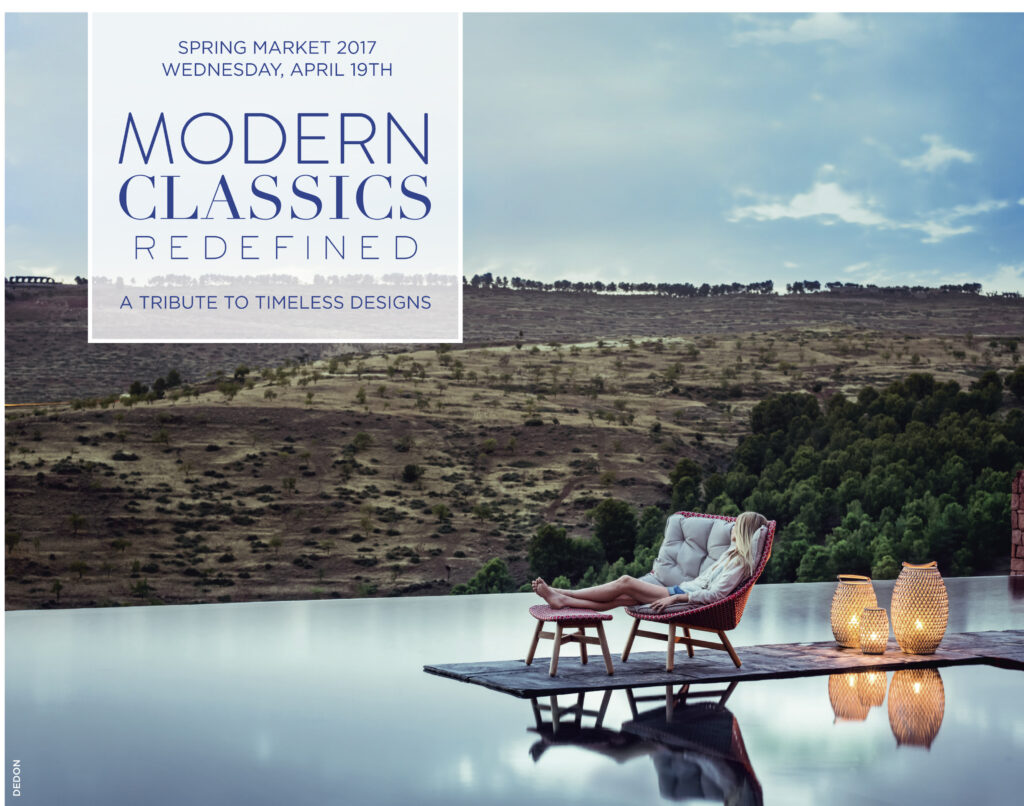 #dchspringmarket2017     #modernclassicsredefined