Showroom News
Posted on April 5th, 2016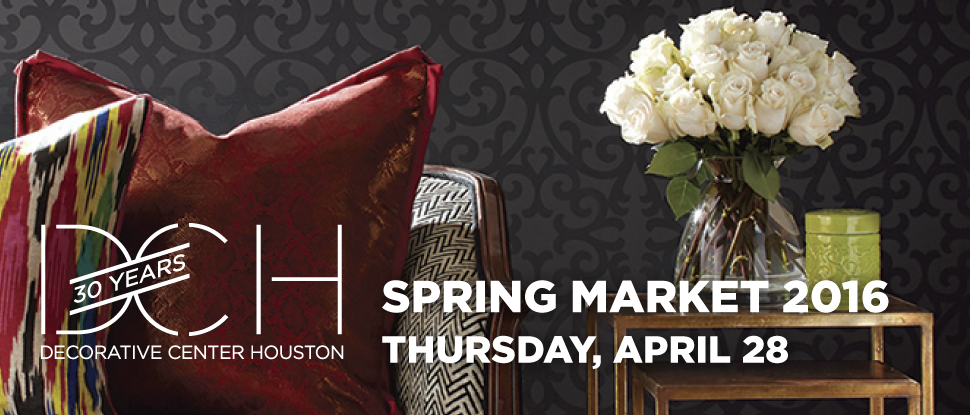 WELCOME BACK ABRAHAMS ORIENTAL RUGS
ABRAHAMS ORIENTAL RUGS
Suite 151
713-622-4444
abrahamsrugs.com
Abrahams Rugs, one of the largest collections of fine carpets in the state and at the forefront of Houston's design community has been a treasured designer resource for decades. The new showroom is located in Suite 151, just off the courtyard at the main entrance. We are showcasing two main collections: our newest and sought after Contemporary Collection as well as what made us famous: our Traditional and Antique Collection. We invite you to be our guest and enjoy our exceptional service and over 40 years of rug design experience.
IRON WORKS
ASHORE CHANDELIERS INC.
Suite 111
214-748-4342
ashorechandeliers.com
Ashore Chandeliers has been an iron manufacturing company for over 25 year, which specializes in old world charm, contemporary and modern style hand-forged iron lighting and furniture. We offer over 400 styles of products and also specialize in custom products and finishes. Stop by our new showroom to see the collection. We are located on the courtyard.
HI-TECH KITCHENS
D'ITALIA STOSA CUCINE
Suite 207
281-888-9350
stosa.it
Stosa believes every kitchen should be beautiful, comfortable and hi-tech, which is why they are featuring a new system in kitchen worktops called FENIX NTM®. Using applied nanotechnology, it's self-healing with extraordinary properties. These state-of-the-art countertops self-heal any tiny scratches simply by means of exposure to heat. Just moisten the surface with a piece of damp kitchen paper, then pass over the scratch with a hot iron to repair the damage. Your worktop will look brand new again.
The surface of this material guarantees to withstand knocks, scratches and abrasions. It's hygienic and easy to clean, suitable for contact with food, anti-mold, antistatic, waterproof, resistant to dry heat and rubbing, resistant to acid solvents and domestic reagents, with wonderfully intense and deep colors. The new Stosa worktops are available in a range of classic and trendy colors.
ARTFUL RUGS
GORAVANCHI CO. PERSIAN RUGS
Suite 2019
713.626.4200
Goravanchi Co. features an amazing collection of rugs from around the globe, with every color, shape, size, and design imaginable. Every rug offered is a work of art.
 A FIRST LOOK
SCHUMACHER
Suite, 4017
713.877.8195
fschumacher.com
Stop by the Schumacher showroom for a first look at the new fall introductions, including the Miles Redd collection. Schumacher's new collections are wide-ranging, with an extraordinary range united by a respect for classicism, an eye for the cutting edge, and an unparalleled level of quality.
WE'RE RENOVATING OUR SHOWROOM
CONTEMPO DESIGNS
Suite, 101
713.439.0044
contempodesigns.com
As winter transitions to spring, we have been busy renovating our showroom. We are excited about our new look and the opportunity to introduce the latest in unique contemporary furnishings. We encourage you and your clients to discover our spectacular collection of contemporary furnishings, accessories and art. Stop by the showroom today.
RENOVATED SHOWROOM
CULP ASSOCIATES
Suite, 4018
713.623.4670
culpassociates.com
Culp Associates hosted an intimate gathering to celebrate its newly renovated showroom in November. Guests mingled and toured the additional space to showcase
its top-selling furniture and lighting lines, including David Iatesta Studio, Gregorius I Pineo, Ironies and Dennis & Leen and Formations. It also features an enhanced display
for lighting line Porta Romana, a new area for Samuel & Sons Passementerie and colossal handcrafted boards to display de Gournay wall coverings. Visit the new showroom today.
DESIGNER PARTNER
ROBERT ALLEN
Suite, 141
713.439.0200
robertallendesign.com
Beacon Hill is pleased to partner with local Interior Designer Laura Umansky of Laura U Interior Design to create a unique perspective on Beacon Hill's new silk collection, Animale. Inspired by fashion's blending of animal and human characteristics, this collection merges the animal (real and fantastic) zeitgeist with various decorative motifs.  Documents and new artwork, in the form of innovative jacquards, prints and embroideries, feature a tableaux of animal and human nature. Visit the showroom to see how Laura Umansky envisioned this collection for her clients.