Job Board
Posted on: November 23, 2020
A Showroom in the Decorative Center Houston has an immediate fulltime, permanent job opening.
CUSTOMER SERVICE Representative, Interior design industry experience preferred
Customer Service Representative provides the Showroom's interface between customers, vendors and sales.
Major Responsibilities
· Provides customer support by answering telephone, electronic mail, correspondence inquiries, and sales floor questions in courteous, efficient, accurate and timely manner.
· Manages and tracks showroom sample inventory, fulfills sample requests for clients and showroom, and ships via assigned carriers
· Coordinates with carriers and showroom to ship finished products, both domestically and internationally,
· Assists Sales department as needed
· Places and cancels orders: acts as liaison between client and manufacturer, provides solutions to ensure appropriate, satisfactory resolution to any problem.
· Maintains complete computer and paper records for each order; updates client accounts, registers new clients, inputs new products and regularly updates product details
· Works as a team with sales staff to maintain an orderly and up to date showroom, clearing out old inventory regularly and installing new collections in a timely manner
QUALIFICATIONS for Customer Service Representative
· Education: Associates degree preferred
· 3 years Customer Service, prefer Interior Design industry
· Excellent ability to manage, assist and guide clients
· Known for close attention to details
· Must be computer literate and current on new technology
· Must be a self-starter and motivated to assist clients
· Demonstrated excellence in organization and time management skills
· Able to perform multiple tasks efficiently
· Excellent interpersonal communication skills: oral and written
Pay: $19.00 – $22.00 per hour
Benefits: Health, 401K, Paid Time Off, Holidays
COVID-19 considerations:
All customers and employees are required to wear masks. Surfaces are sanitized regularly.
To Apply send resume to: barbara@onealconsulting.com
---

Posted on November 4, 2019
Position: Showroom Assistant
Job Location: Designer Floors of Houston, Suite 2002
Designer Floors of Houston is looking for qualified Showroom professional to provide service and support to trade clients walking into our showroom. We are looking for someone with experience in representing high- end, luxury materials and excellent customer service skills.
Our clients are trade professionals such as designers, builders, installers and architectural firms. We carry high end, luxury residential and commercial flooring and wall surface products………………………………………………………………………………………. wood, carpet, porcelain tile
and slabs, natural stone, countertops, glass, metals, decorative designer materials, etc.
Job responsibilities include: assist trade professionals with selections in the showroom, provide excellent customer service to clients coming into the showroom, maintaining showroom materials, displays and samples, assist in showroom events and sales presentations.
5+ Years of previous experience is required
Experience in representing high end and luxury products and lines Experience in providing excellent customer service to clients Design background and understanding is very helpful
Must be detail oriented with excellent communication skills in order to accurately support customers and outside sales personnel
Compensation is based on your experience and qualifications!
IF YOU ARE HIGHLY ORGANIZED, SELF-MOTIVATED AND DRIVEN TO SUCCEED, YOU WILL BE REWARDED WITH GREAT COMPENSATION!
DON'T MISS THIS OPPORTUNITY TO EARN SIGNIFICANT INCOME!
Send resumes to: info@designerfloorsofhouston.com
---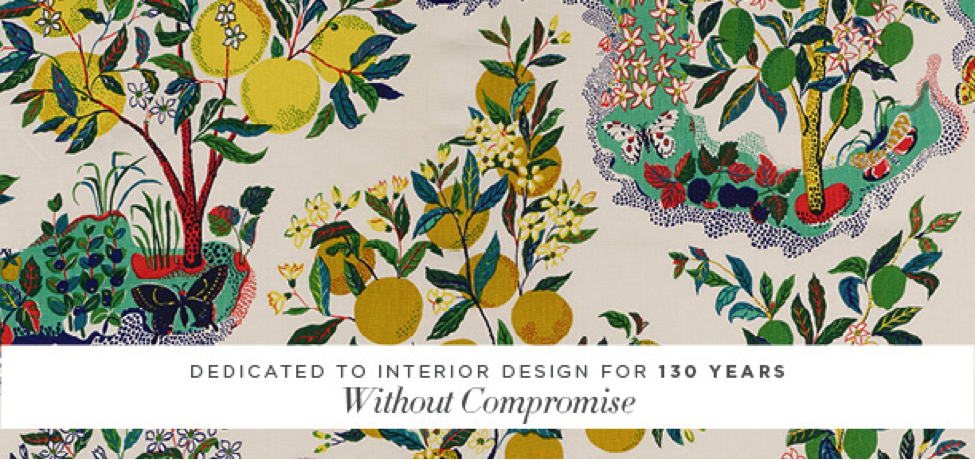 Posted on September 17, 2019
Position: Territory Manager
Job Location: Schumacher Houston, Suite 4017
Schumacher & Co., America's leading name for designing and distributing fabric, wallcovering, floorcovering, and furnishings is seeking a Territory Manager based out of Houston, Texas to oversee the Schumacher brand in the Houston Area. The Territory Manager will be responsible for managing the day-to-day showroom operations in Houston, Texas while leading a team of inside and outside salespeople who are inspired to sell high-end fabric, wallcovering & furniture lines.
YOU WILL:
Work as a team leader to drive and achieve the overall sales goals of the team
Motivate the inside and outside sales team with clear and effective communication, while fostering a team environment
Support territory agent partners
Manage territory budget
Oversee and perform daily showroom tasks including filing of memos, reworking wings, removing discontinued product, inventory management, and general visual merchandising presentation
Maximize sales within the territory of all product categories
Proactively work with and assist designers with projects and coordinate product selections
Ensure every designer receives the best Schumacher customer experience
Actively manage client order status
Build and maintain lasting relationships with designers
Consistently seek to expand your working knowledge of interior design and Schumacher collections
Seek and develop new business opportunities through trade affiliations, industry functions, and networking
Understand and communicate the latest interior design trends in the industry
YOU HAVE/ARE:
Proven ability to establish, orchestrate, and execute a multi-brand account strategy in the interior design market
Experience in managing multiple employees and proven ability to coach, teach, train and motivate people towards a common goal
Demonstrated ability to solve problems strategically and lead change in a rapidly changing environment
Proven ability to set and achieve sales goals
Competitive drive and entrepreneurial mindset in order to expand client base and grow existing accounts
Demonstrated ability to develop relationships with customers and team members
Knowledgeable and enthusiastic about the luxury interior design industry
Ability to positively and proactively handle customer concerns and prioritize multiple tasks in a fast-paced environment
Exceptional follow-through skills
Clear and effective communication and interpersonal skills
High level of ownership, accountability, and initiative
Interior design and/or showroom experience
Proficiency in MS Windows and Office Suite
ABOUT SCHUMACHER:
Schumacher & Co is a 130-year‐old interior design company that creates and distributes fabric, wallcovering and furniture to skilled businesses around the world. Our family‐owned company is synonymous with style, taste and innovation. Our collections are comprehensive, with an extraordinary range united by respect for classicism, an eye for the cutting edge, and an unparalleled level of quality.
But don't be fooled! While we celebrate our storied heritage, we operate like a 130-year‐old startup. Our talented team is innovative and dynamic, and our culture is progressive and fun. In order continue our success; we are always looking for talented people that fit.
Culture: In our company, you're judged by your ideas and results, not by your experience or title. So, we encourage you to be thoughtful, casual, and to speak your mind.
Development: We strive every day to develop you and your colleagues for what we believe is a challenging and supportive business environment.
Teamwork: We believe that success and efficiency can only be a product of collaboration. At FSCO, working together is the rule, not the exception.
Innovation: We have achieved success and longevity through innovation. And we encourage experimentation and rule breaking. Mistakes? Those are things we embrace, talk about and learn from.
Life balance: Focused, productive time is more important than long hours. We believe in having enough time to be happy both in the office and out of it.
---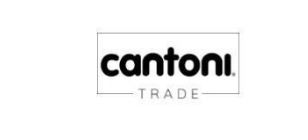 Posted on May 7, 2019
Position: Business Developer
Job Location: Cantoni Trade, Suite 101 at Decorative Center Houston
Cantoni Trade – Business Developer / Outside Sales – Houston Decorative Center
Founded in 1990, Cantoni Trade mission is to offer the finest in contemporary furnishings to the trade. With Showrooms in Dallas and Houston, an international roster of top manufacturers, start-to-finish sales and service support, Cantoni Trade should be top-of-mind when you think contemporary. Our clients include designers, architects, developers, builders, purchasing agents, specifiers and others involved in designing and furnishing interiors. This career is a fantastic opportunity where you will enjoy working on a multitude of design based projects out of our new showroom in the Houston Decorative Center.
In this critical role as Business Developer for the Houston Decorative Center Showroom, you will identify business opportunities, building and maintaining successful relationships with prospects and existing clients, collaborating with executives on business strategy to determine objectives, evaluating current business performance and maximizing business reach and potential. Builds market position by locating, developing, defining, negotiating, and closing business relationships. promote our luxury product including furnishings, kitchen collections and closet systems while you enjoy interacting and working with some of the best clients in the industry, Architects, Designers, Builders and Developers in the Houston area.
If you have exceptional business acumen, a strong background in outside sales and experience in calling on the A & D community in the Houston area this is a great opportunity to earn a performance based income.
Qualified candidates will be well rounded in sales, general management, marketing, operations and design. You will deal with clients, designers, outside contractors, and other departments internally. Must be able to transition conversationally to any of these situations with confidence. You will be based in Houston at our beautiful showroom and balance your schedule between existing store traffic and outside sales. We have all the tools necessary for you to be successful. You will have access to our showrooms and the support of our design team, technical team, installation team, and after sale care team.
HOW TO APPLY:
Qualified candidates should respond via e-mail with their resume, current salary requirement along with salary history to peopledept@cantoni.com, please copy tsmock@cantonitrade.com and Luca@cantoni.com reference Cantoni Trade – Business Developer/Outside Sales – Houston Decorative Center.
Some of the benefits to you:
Competitive salary
An excellent benefits package that includes medical, dental, vision, life and supplemental life insurance, and 401k with employer matching
Training is provided
All qualified applicants will receive consideration for employment without regard to the individual's race, color, sex, national origin, religion, age, disability, genetic information, status as a military veteran or any other characteristic protected by applicable law
---

Madeval Kitchen Design Studio Job Opening
Posted on July 18, 2018
Position: Designer/Salesperson

Position Type: Full or Part Time
Job Location: Decorative Center Houston Showroom – Houston, TX
Description
Madeval is family-owned company, leader in the Ecuadorian Market and with presence in the United States for more than 5 years.
Madeval is searching for a well-rounded, self-starting Interior Architect, Interior Design or Industrial Engineer with background in architecture or interior design, experience in European Cabinetry will be an advantage.
We are searching for a positive, charismatic, team-oriented person.
Ability to maintain a balanced workflow and meet deadlines. Will manage concurrent projects from 5 to 10 at the same time.
We are looking to work in a long-term relationship.
Daily responsibilities include
Take care of the actual clientele and building up a new portfolio with potential customers.
Cold calls, routings with the purpose of incrementing your data base.
Design and sell kitchen, closets and bath cabinets, appliances and others related products to the business – create compelling interiors for these areas.
Customer Service
Interact with High Net Worth clients (final customers, architects, builders and designers)
Work together with designing, installation and administrative teams.
Communicate with headquarters
Ensure good use of the Madeval brand
Work on and organize multiple projects at the same time.
Required skills
CAD, AutoCAD preferred
Understanding of architectural plans, electrical and plumbing
Must feel comfortable with Microsoft Office (excel, word, power point)
Our company is headquartered in Ecuador and Spanish will be a beneficial but is not required.
Preferred qualifications
Experience in Technical Drawing in modular kitchen cabinets
Commercial background with experience in customer negotiation
Knowledge of cabinetry materials and construction
Sales in similar positions or industry
Project Management

Location
Houston at the Decorative Center Houston" located at 5120 Woodway, Suite 109, Houston, TX 77056
Full or part time position!!
If you are interested in this position, please send your resume and cover letter to: cbravo@madeval.com
---

Abrahams Rugs Job Opening
Posted on May 29, 2018
Position: Marketing & Sales Associate

Level: Entry
Job Location: Decorative Center Houston Showroom – Houston, TX
Position Type: Part Time
Abraham's Rugs was established in 1974 and has been in business for over 43 years. We've always been under the same name and we're family-owned. We don't rely on cheap gimmicks, like "going out of business" sales. We focus on providing our clients with the very best products while administering the most helpful service. Visit one of our three locations today and experience why Abraham's Rugs is the premier destination for rug and carpet services.
We are looking for a part time employee to assist in marketing and showroom support. Must have computer skills.
Contact Abrahams at mail@abrahamsrugs.com for more details.
---

 David Sutherland Job Opening
Posted on April 4th, 2018
Position: Sales Support
Level: Entry
Job Location: Houston Showroom – Houston, TX
Position Type: Full Time
Perennials and Sutherland, LLC is one of the most respected and iconic names in the exclusively to-the-trade, luxury home furnishings, textiles and accessories market. Our company has dedicated over three decades to working with the very best in the design world to create and market truly unique and exquisite products. Everything we do and the elite clientele we serve is dedicated to making life more beautiful. Environments for life, architectural, landscape and beyond are what we live and breathe each and every day. Ours is more than a life of producing and selling products. Our people share a passion for creativity, design and art that is central to our daily lives. It's not just what we do but what we love.
We are looking for an energetic, polished, and customer focused individual to support the Outside Sales team in Houston.
Key Responsibilities:
Responsible for sales support with customer contact, interface with outside vendors and coordination of internal customer satisfaction
Perform administrative duties in support of the company's sales and customer satisfaction goals
Provide support to customers from start to finish, proposal, scheduling, and coordination with timelines of all entities through project completion
Assist clients with quotes, follow up with manufacturers
Qualifications:
Bachelor's degree or equivalent
2+ years' experience in a luxury services environment
Polished and professional demeanor
High level of proficiency in MS Word, Outlook and Excel
Friendly and energetic attitude
Whether it's the executive who offers visionary leadership, or the sales professional who won't settle for less than perfection, a business needs great people and a collaborative environment to thrive. We maintain, develop, and inspire talented professionals and craftsmen. Our investment in people, equipment, and facilities results in a positive engaging workplace and gives our company a competitive edge in the marketplace. We believe deeply that the "right" people are our greatest asset. We offer careers for smart, creative, high energy people driven to contribute in a team environment where everyone can win. We foster potential, celebrate success, and support every colleague.
Perennials and Sutherland, LLC employees enjoy a vibrant office culture, welcoming and inclusive executive team, and fantastic work-life balance.
---

The Shade Store Job Opening
Posted on February 26th, 2018
Position: Luxury Showroom Design Consultant
Position Reports to: VP of Showrooms
ABOUT THE SHADE STORE®
With over 70 years as a family owned business, we pride ourselves on delivering a world class customer experience and product. We have revolutionized the custom window treatment industry by simplifying and stylizing a traditionally complicated and expensive purchase. We are growing quickly and expanding aggressively: 55+ showrooms and growing across the country, a state of the art e-commerce website and a beautiful yearly design inspiration book. But with all this exciting growth, our core values and principles have not changed. We still handcraft every product right here in the USA and we still treat each and every customer with the greatest appreciation and professionalism. These are our guiding principles and the backbone of our company – they will always remain true.
WHY WORK AT THE SHADE STORE®
We set out to create a company culture that is enjoyable, rewarding, and where there is continuous upward mobility and growth opportunity.  If you work hard, give the company your all, use good judgment, and have a positive attitude – then the sky is the limit.  In return, there are numerous perks and benefits including:
Full time highly competitive salary
Monthly monetary incentive programs based on performance
Medical Benefits
401k Available and we match up to 4% of your contributions
$100k Life Insurance & Short Term Disability Coverage provided at no charge
Partake in many charities and local events
And many more…..
THE POSITION: Luxury Showroom Design Consultant
Help us carry on a third generation family run company, built on customer service
Bring your 3 to 5 year professional experience to a brand that's expanding nationally
Combine your love of home décor and selling skills to an inclusive team environment
Be proud to work for a company that manufactures it's products right here in the USA
Communicate differentiating qualities for custom products
Enjoy the autonomy and accountability of being an entrepreneur
Embrace change as well as facilitate it
Go the extra mile every time to surprise and delight customers
Flexible and can work a schedule that includes weekend hours
Appreciate the investment you are making in this company and in return, our investment in you
RESPONSIBILITIES:
Offer design wisdom and inspiration while helping customers select the perfect window treatments for their home
Speak comfortably on the functional and stylistic benefits of each of our custom products
Run the day-to-day operations of their showroom
Identify outreach opportunities, including marketing to local interior designers
Host and attend local design events with support from The Shade Store HQ
Cultivate and promote The Shade Store tradition of a positive family atmosphere
Participate in ongoing product/technology training, as well as monthly business meetings
WHAT WE ARE LOOKING FOR:
Positive and friendly demeanor toward every customer and colleague
Strong communication skills (verbal and written)
Awareness and interest of the design industry
Excellent computer skills
Self-starter, quick learner, team player
3 to 5 years of experience in either retail, design, sales or customer service
If you are looking to be part of a growing family of enthusiastic and hard-working individuals, we would love to hear from you!
ABOUT US: We invite you to visit our website and apply at http://www.theshadestore.com/careers
---