Dining
Show More
Roots Cafe
Decorative Center Houston features Roots Café located on the first floor. Roots Café features healthy and tasty food through their authentic and unique menu options. Event catering available.
Full service, casual fine dining restaurant with 1st floor-atrium seating. Offers a healthy array of authentic and unique menu options. Available for special events and catering. For more information visit www.rootscafeandcatering.com
Monday – Friday
7:00AM – 3:00PM
tel: 346 571 2899
email: aristogaspar1968@gmail.com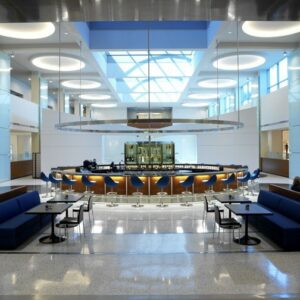 Show More
Lobby
Show More
Front Lobby
The easily accessible front lobby area of the Decorative Center Houston is designed with contemporary elegance.
A pair of colorful John Clement sculptures flank the entrance, creating dramatic impact. The Courtyard, Ground Floor Gallery, and Café spaces can accommodate up to 1,000 guests for parties and receptions, and 250 to 500 people for seated events. For more information, please call the Marketing Office.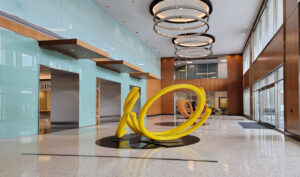 Show More
Event Space
Show More
Ground Floor Gallery
The expansive space lends a sophisticated and elegant ambience to exhibitions, fashion shows, parties and large-scale events.
The Ground Floor Gallery adjoins the Cafe and can easily accommodate seated events of 250 to 300 people and a variety of parties and receptions for up to 500 guests. For more information please call 713 961 9292 x1312 or email info@deocrativecenter.com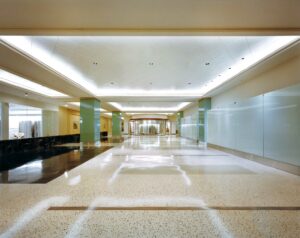 Show More
DCH Concierge
Show More
The DCH Concierge
The DCH Concierge is dedicated to providing designers and visitors of DCH superior client service.
The concierge will help orient visitors with the building, provide information on DCH's resources as well as events, special promotions, and programming taking place within the center. The concierge aims to ensure that visitors enjoy a personable and luxurious experience.
Show More
Parking
Show More
Parking at DCH
When visiting DCH, we have several parking options that best fits your needs.
When visiting DCH, take advantage of our complimentary valet service at the end of our newly developed courtyard and 100-foot long custom fountain, available Monday - Friday, 9AM - 4PM.
Self-parking is also available in our Sage Parking Lot and our seven story Parking Garage.
Show More